Greenside Suri Marius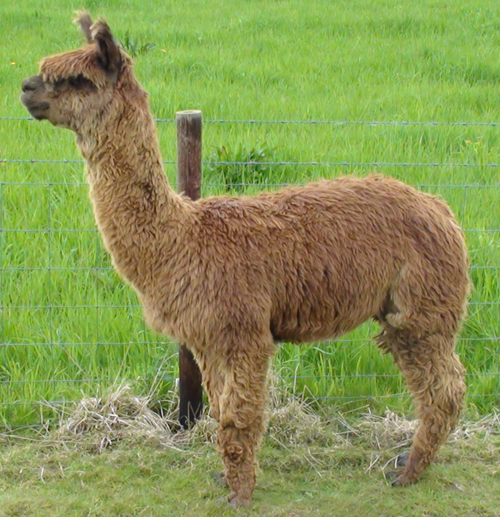 Marius
Marius is a suri alpaca. Suri fleeces are great for handspinning or they can be used to make beautiful natural hair for items like high-end dolls and rocking horses. We acquired Marius at 10 years old, and as an older animal his fleece is not good enough quality to be used for much, but as a proven breeding male we hope to have some suri offspring from him in future.
Greenside Suri Marius



dark fawn suri

19/04/2008
Horley Amaretto

mid brown suri
Bravo! Bravo! (imp Chile)

mid brown suri
?
?
?
?
?
?
Banoffi Pie (imp Chile)

mid fawn suri
?
?
?
?
?
?
Greenside Penelope

light brown suri
Viracocha Inca Firefly (imp Aus)

dark fawn suri
Cedar House Desert Prince
Peruvian Senator
Veryland Pandora
Inca Silhouette
Waltzing Matilda Silquesta
Kenanda Tarra Mist
Syke House Pipetta

white suri
C P Muraco (imp Peru)
?
?
Moppetta of Syke House (imp Chile)
?
?
Pedigree generated by PedigreeQuery.com