Pan had 4 brown boys born on the 18th June.

Pandora Trilby
X
WYWYLWYND QUEEN MAB WYWYLWYND CHECKMATE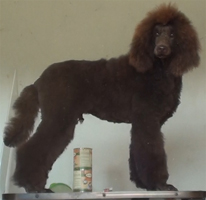 More information about both dogs including their health test results and achievements can be found on the dogs' pages on the site. Sadly there was also a stillborn bitch puppy.



COI 15 (SPD): 3.7%
Wycliffe: 30%
OEA: 8%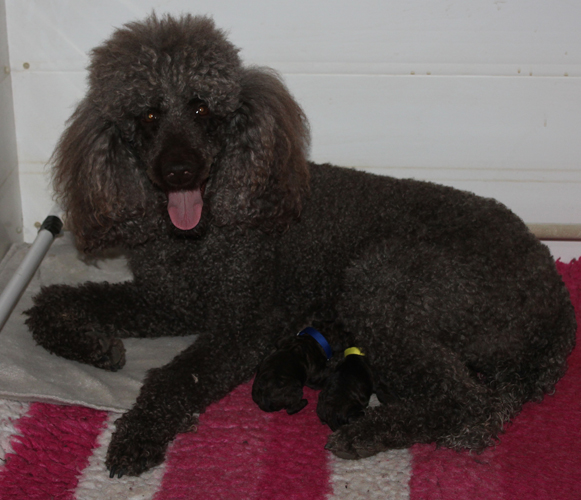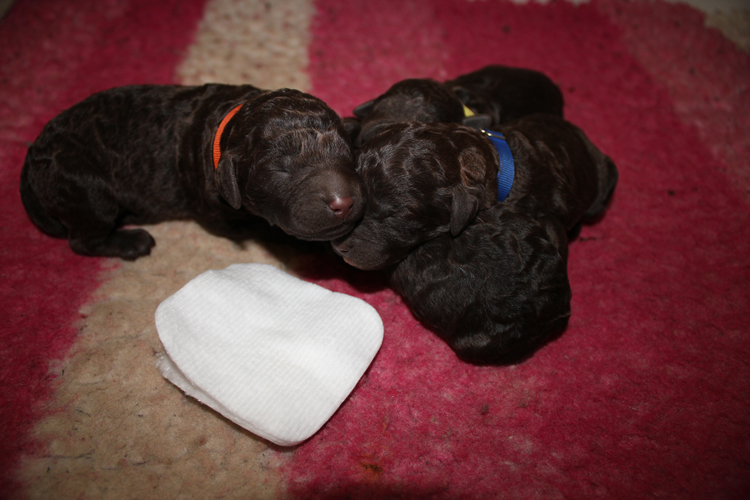 48 h old and exposure to a smell, in this case, frankincense.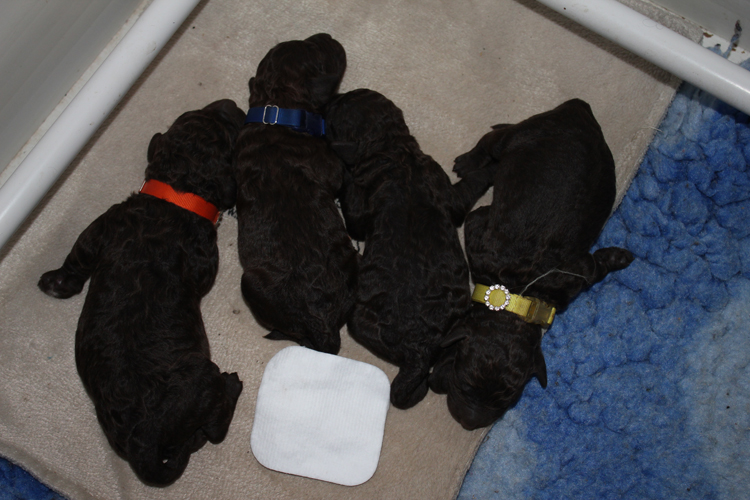 Clove bud smell.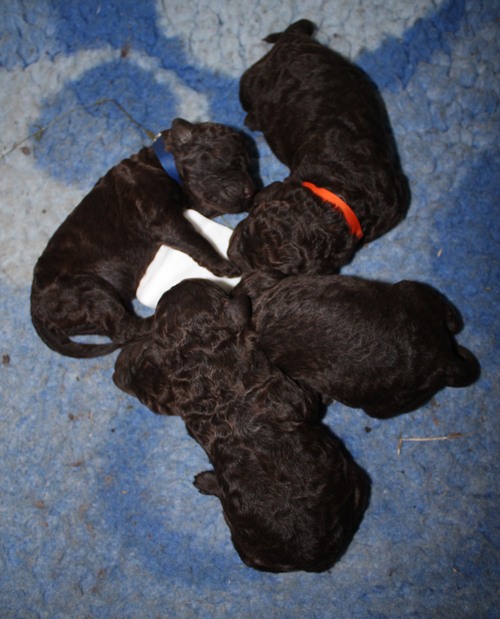 Today's smell: aniseed, and apparently also some bits of grass Pan brought in from the meadow.
Day
Fat orange pup
Yellow
Blue
Small
1
13
9
9
7
2
14
10
10
8
5
23
18
16
14
Puppy weights in ounces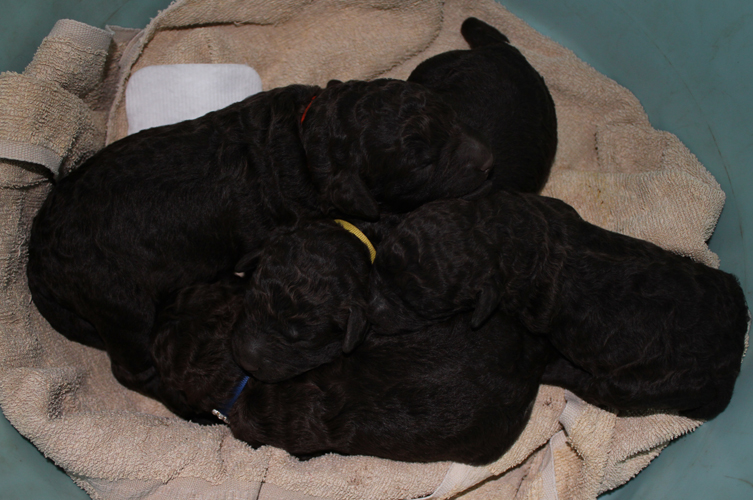 Today's smell: cedar oil.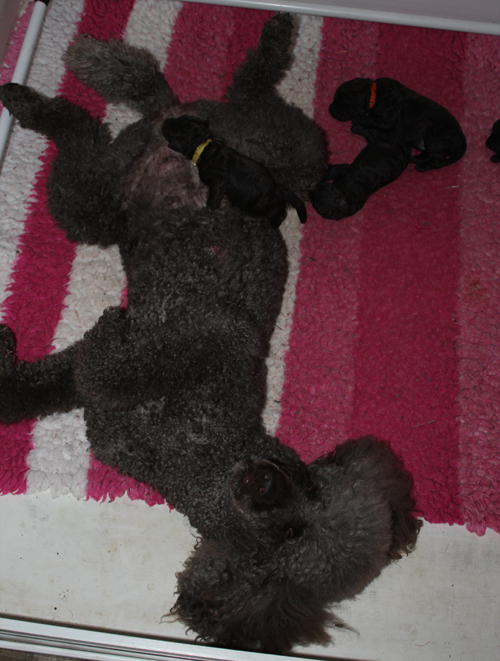 1 week old.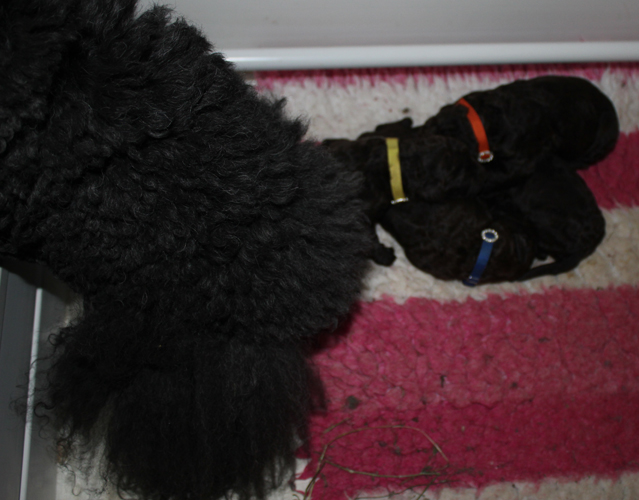 Meeting grandmother Adhara. Today's smell is sweet birch.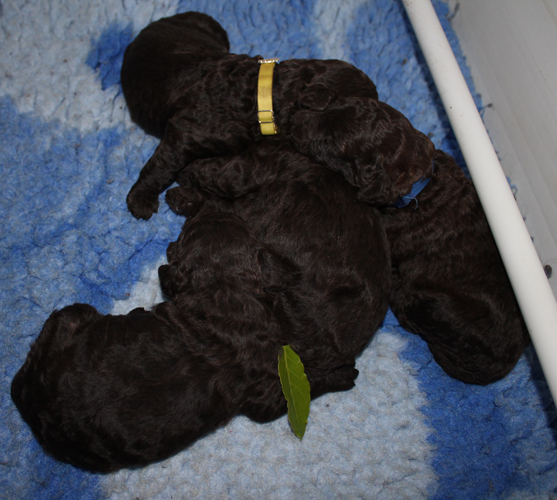 Bay leaf.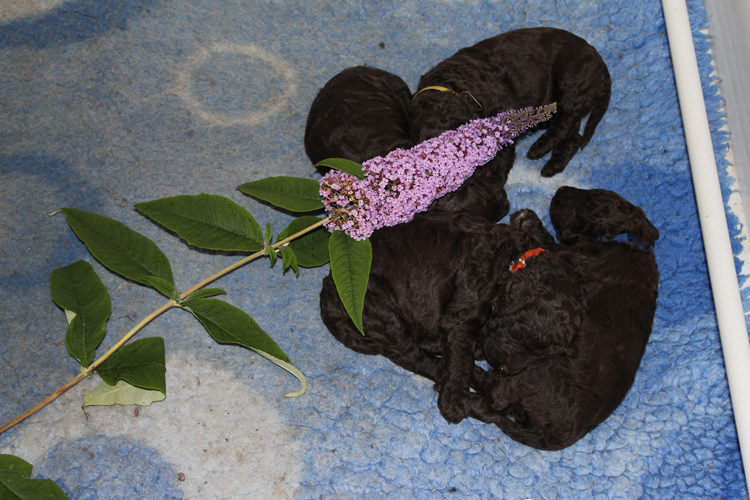 Buddleja.
The puppies are 2 weeks old and are being wormed and having their toenails trimmed. Blue collar puppy has opened his eyes.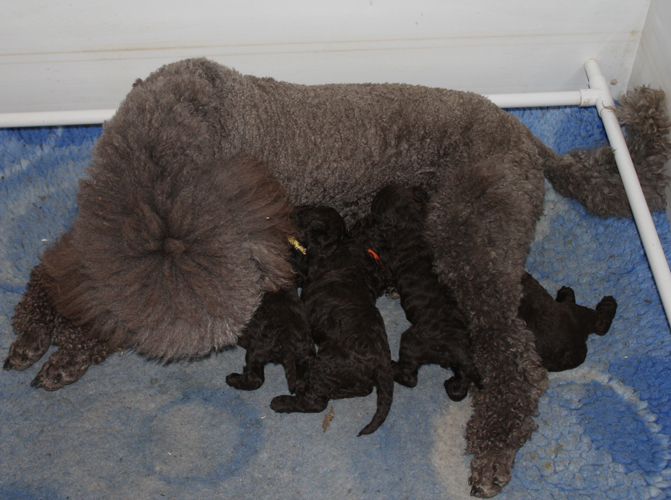 Pups are bigger and can see, and are starting to walk around like Gila monsters.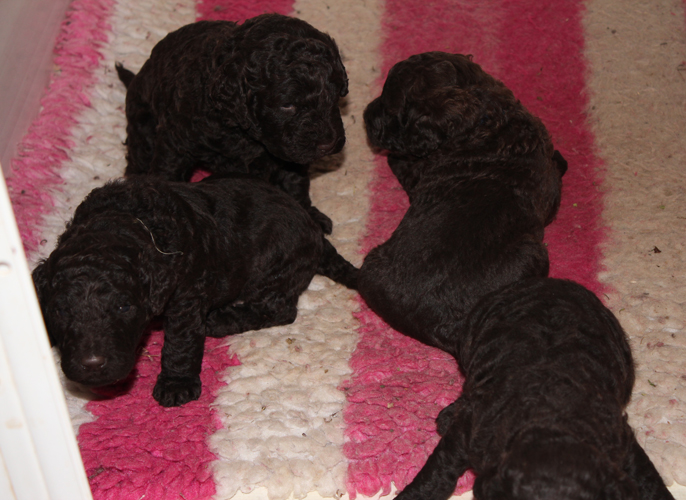 Pups are 3 weeks old and have started to interact amongst themselves and talk to each other and Pan.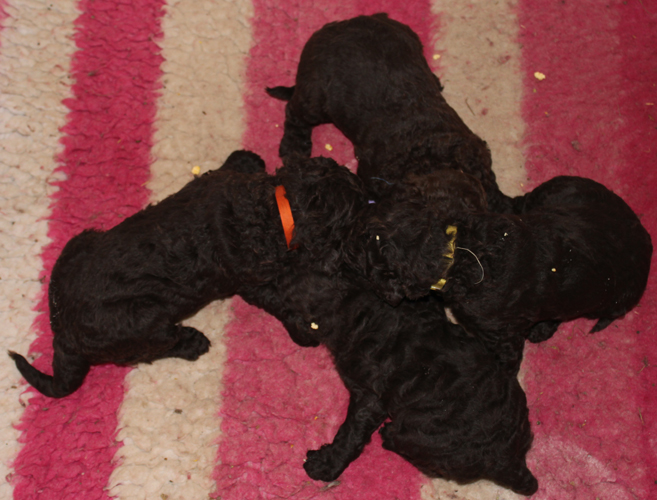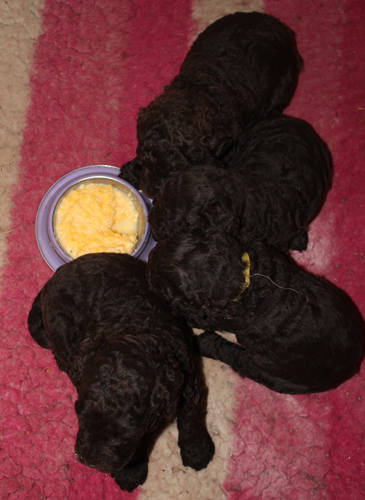 First food -- scrambled egg.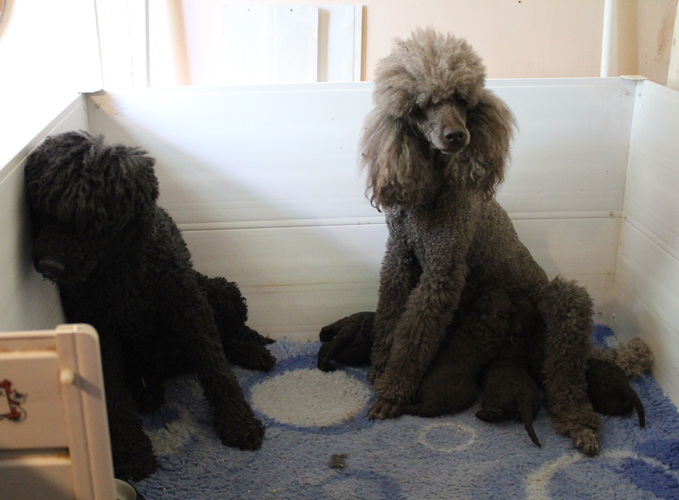 A guest came to visit, and then would not leave (Saffi who needs a haircut).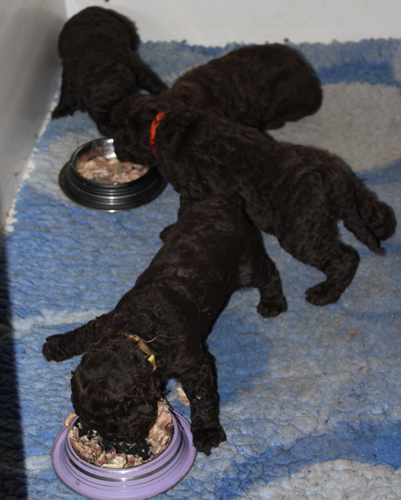 Sardines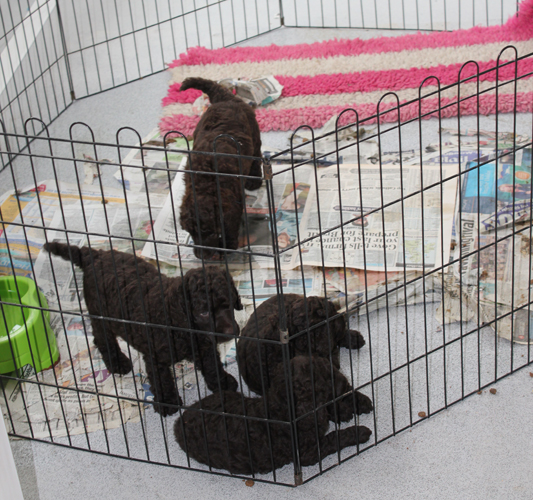 In a pen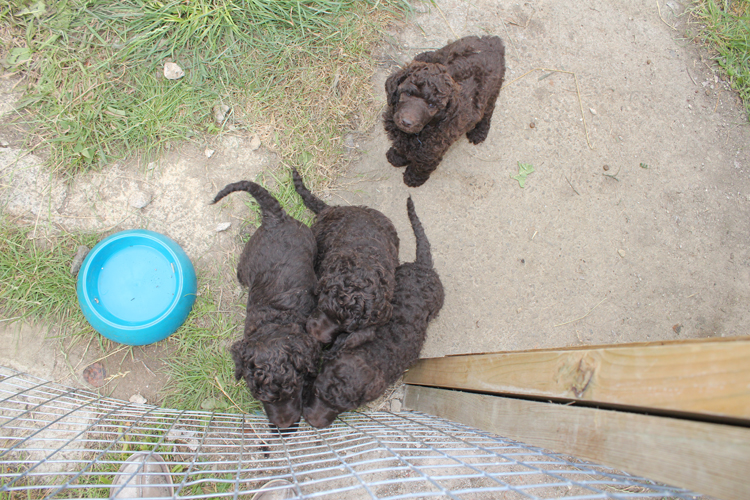 Outside. The pups have been meeting their future owners and other people this last week.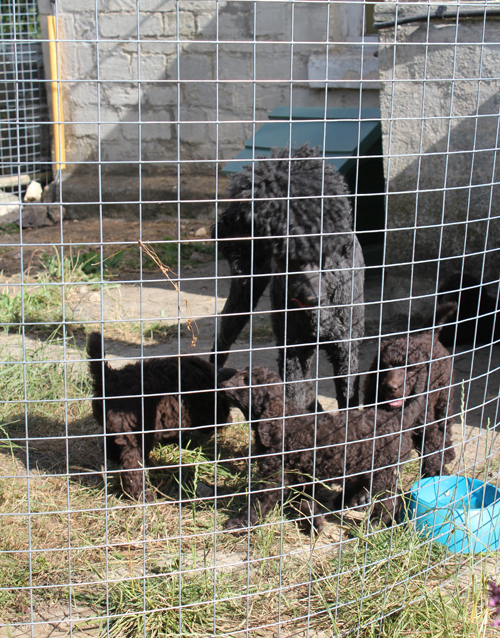 Saffi likes pups.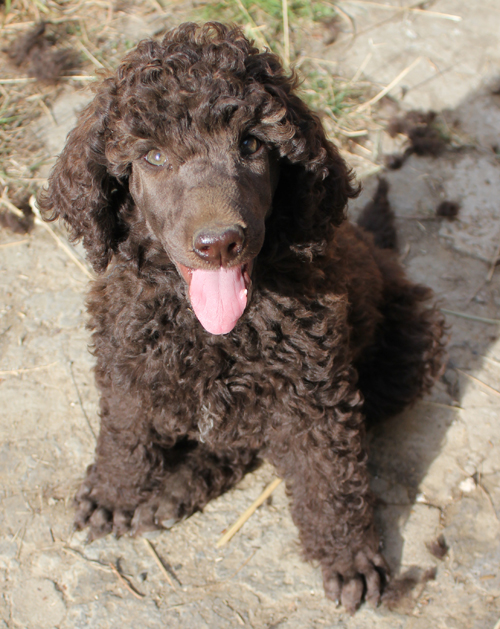 Blue puppy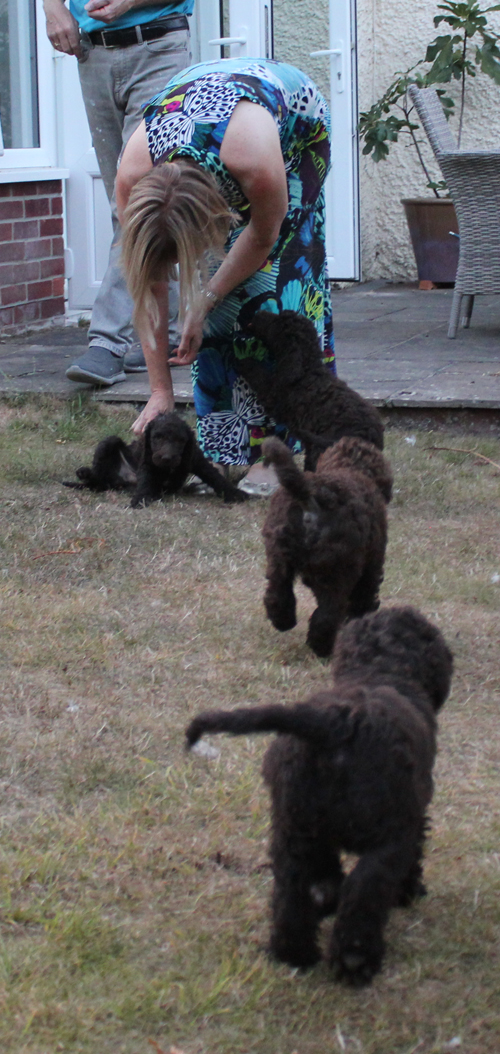 Car trip to visit relatives at their house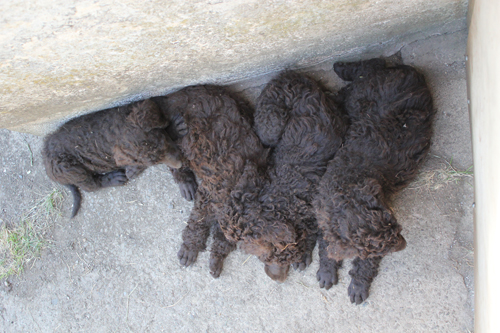 Pups in the shade during the heat wave