Pasha has seven lovely puppies born on 31st December 2013! Each pup has a profile that can be accessed from the 2013 Litter submenu (above). Pictures, videos, and anecdotes are also uploaded pretty much daily to our 'Adventures in Smallholding' blog, which streams to the home page.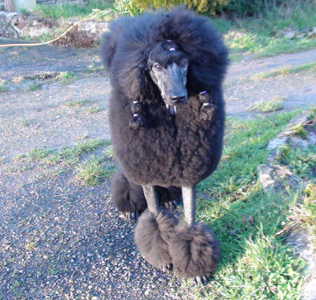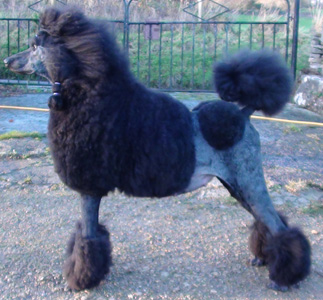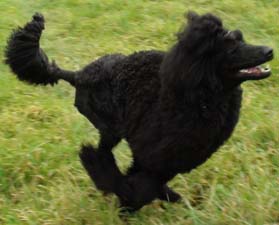 Pasha Loki
X
PRINCESS PASHA OF WYWYLWYND ZENZARIS SOLSTICE SON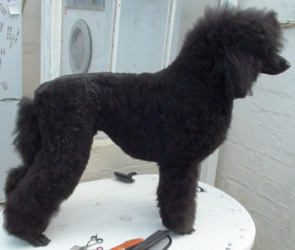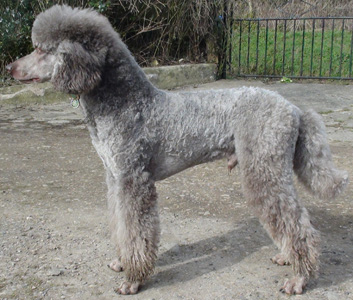 COI (15 generation, PHR source) 6.1%, COI (10 generation) 0.4% (KC website 0.3%); Wycliffe 35%

Download a PDF showing pedigree and calculation.

Mating date: 2 November

Whelp expected: 3rd January. Ready to take home early March.

Colours: black, brown, cream
Litter planned for early 2014. Dam will be Pasha ('Princess Pasha of Wywylwynd'), black girl from varied lines going back to Canen on her mother's side and Wylderhope and Beguinette/Supernova on her father's -- see
Pasha's page
for health testing and information -- and sire will be Loki ('Zenzaris Solstice Son')
café au lait
boy from British and USA lines, whose page with his health tests and information can be found
here
. Please see Wywylwynd Guarantee under Information for details about what is included with pups.
Litter 'theme'
Stars
See
list of star names
for some ideas ('modern proper name') in the table. Name must be in the format [Kennel name] [Star name], for example, Wywylwynd Regulus.
If you are interested in a puppy we have provided a questionnaire that you can download from the main Puppies page that will help you start thinking about how to prepare for your new companion and help us match you with a suitable puppy.